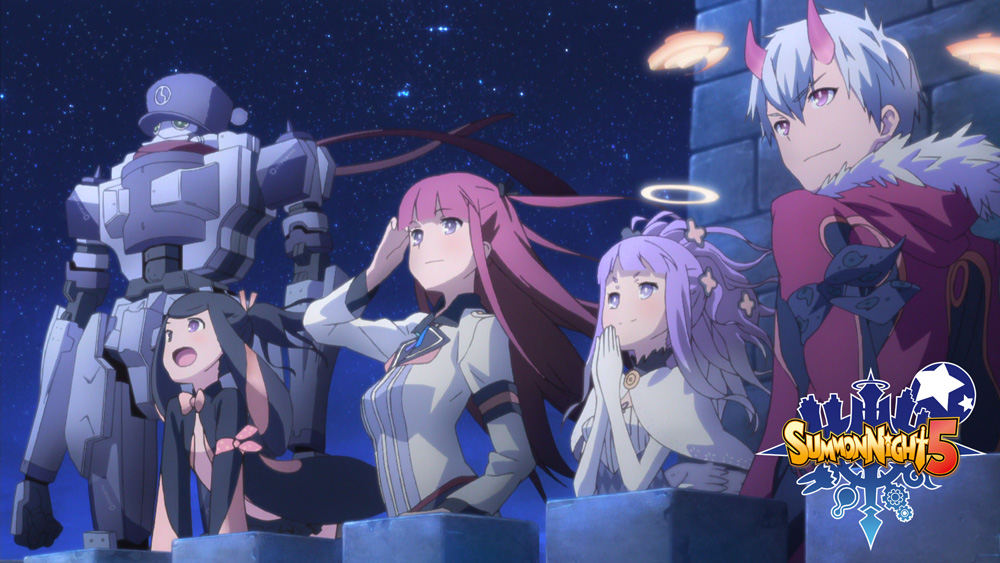 Summon Night 5 PSP/PSVita Physical+Digital Interest Poll
I would buy a special Physical+Digital bundle of Summon Night 5 for the PSP (also compatible with PSVita system)!
By signing up for this "Special" mailing list, I'm indicating I have the need and funds to know the satisfaction that comes from buying a super-rare physical+digital bundle that includes a download code for PSN compatible with PSP and PSVita systems, and a physical copy of the game with a UMD. If enough signups are made here showing fan interest for at least 6000 copies within the next approximately 30 days, an official Amazon presale link will be opened, the physical version of the game will be a go, and the actual presale period will begin. THIS IS A POLL ONLY, YOU ARE ONLY INDICATING YOUR INTEREST IN BUYING A PHYSICAL GAME HERE. The meter to the right indicates how many physical copies fans have indicated they would buy in a presale. It's updated every time we get another 200 games wanted via the poll.

This special list is ONLY used to gauge interest in the ONE TIME Summon Night 5 Physical+Digital bundle that is compatible with the PSP and PSVita (via its built-in PSP emulation) systems. Your information will not be sold or used for any other purpose. We are still pricing out some ideas we have for components for the physical version (our most special to date), but we can say the target price is $39-$44, plus $5 domestic shipping. International shipping will be additional.

NOTE: YOU ARE NOT SIGNED UP UNTIL YOU CLICK THE LINK ON THE VERIFICATION "Subscribe to Mailing List" EMAIL SENT TO YOUR EMAIL ADDRESS AND CLICK THE "Subscribe to Mailing List" BUTTON!
Our Next RPGs for PlayStation®Portable!
We have two RPGs well underway and we're happy we can FINALLY let you in on two of our secrets! Click on either of the covers below to go to the game page with information for each game and English media from the in-process localization. Both will have a poll to gauge demand for a presale-only one-off physical version that includes a digital PSN code - the ideal bundle for both Vita owners and collectors! If you want to share your excitement or have more questions (like, "Why start with 5?"), head over to our Forum and join our RPG community!

NOTE: The Class of Heroes 3 poll will come after the Summon Night 5 presale when Class of Heroes 3 is closer to release.