Class of Heroes 2G Limited Edition for PlayStation®3 Physical Edition
COUNTDOWN TO SHIPPING!
After a few trials with the approval process that delayed us about six weeks, Class of Heroes 2G for PlayStation 3 is approved! Manufacture of the manual and coversheet were greenlighted and are already underway. All materials should be shipped off to Sony Disc Manufacturing early next week. We're awaiting our slot for the disc pressing and package assembly. The digital PSN release, which must go through its own QA once the physical is approved has been submitted and is in the approval process now. In short, we're rushing headlong toward release at last! It's the final countdown!
The picture below is of the coversheet as it came off the printing press to be checked for color accuracy.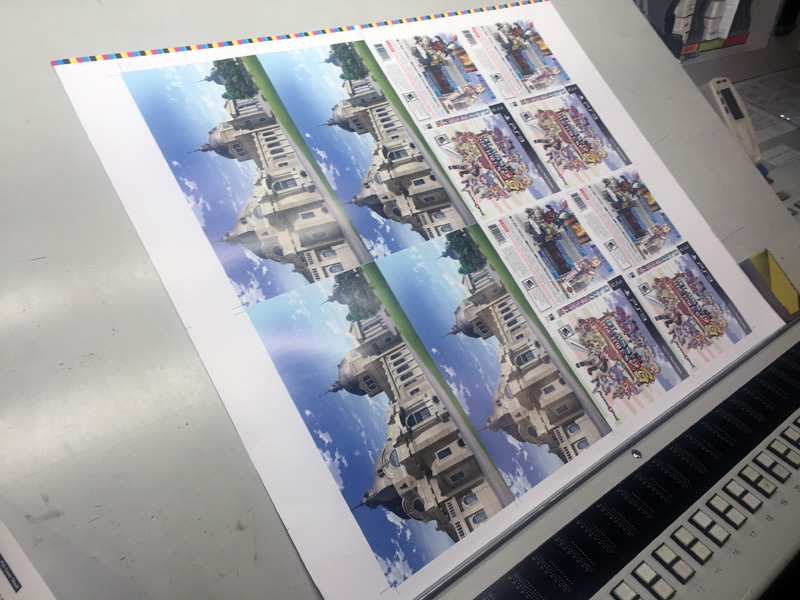 FINAL NOTE:IF YOU ORDERED BETWEEN 12:00 and 12:30PM PST ON 6.23.14 AT THE BEGINNING OF THE PRESALE FOR THE PHYSICAL RELEASE, CHECK YOUR EMAIL RECEIPT FOR THE TERM "Amazon Sandbox". DUE TO A GLITCH, INITIAL ORDERS DURING THAT 30 MINUTE WINDOW WERE ROUTED TO A TEST BIN AND ARE NOT REAL - THEY WILL HAVE TO BE RE-PLACED. SANDBOX ORDERS WILL NOT ACTUALLY CHARGE YOUR CREDIT CARD. YOU CAN CANCEL YOUR SANDBOX ORDER IF YOU WANT TO, BUT SINCE THEY'RE NOT REAL, THEY WILL DROP OFF AUTOMATICALLY IN A FEW WEEKS. Contact vireland at this website if you need to replace a sandbox order and we'll get you taken care of.